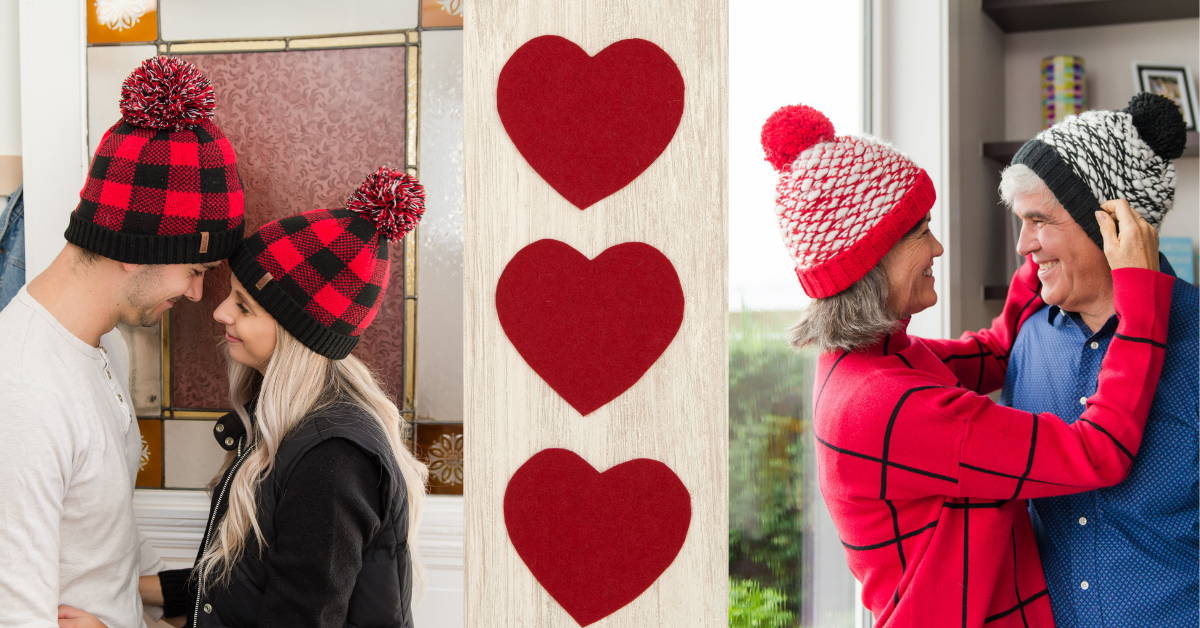 Can you believe Valentine's Day is less than a month away now!? Time is just flying by! Whether you are thinking of doing something special for your significant other, best friend, kids, parents, or grandparents, we have you covered! Everyone deserves a little extra love, especially right now!
Even though Valentine's Day will be different this year, doesn't mean it can't still be special. Valentine's is a day for celebrating love. Relationships aren't always easy, so it's important to recognize the milestones and achievements, and look forward to the future.

Covid Friendly Valentine's Date Ideas
You can make your significant other feel special in many different ways! There's nothing better than a thoughtful gesture though (in our opinion at least)! It can be easy to buy an expensive gift or dinner out, but the real magic is behind the thought and time put into something. Here are some ideas below for thoughtful, Covid friendly Valentine's date ideas:
Cook a romantic dinner at home


Do a wine tour around the house. Each room is a different country with a different kind of wine!


Bake something fun together. Heart sugar cookies are always a hit!


Play the newlywed game/relationship quize online


Scavenger hunt around the house. Make a list of items with memories behind them - wedding picture, souvenir from first date, dress she wore when you got engaged, etc.


Trip down memory lane. Drive around to memorable spots close by - where you met, first date, best date, where you got engaged/married. Bring snacks!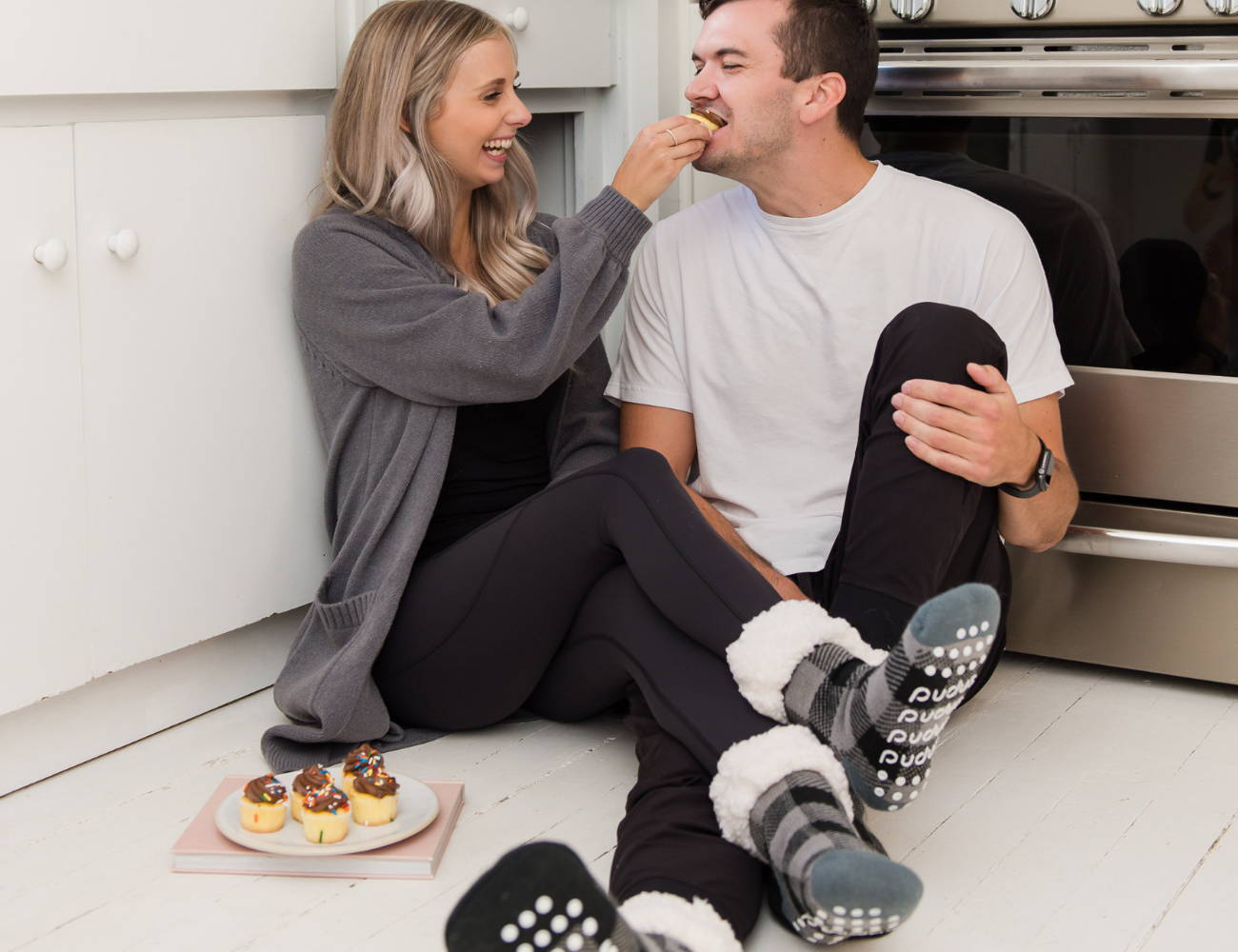 Whether you write it in a card or say it out loud, it's important to remind your loved one how much you really do love them! When life gets busy, we can assume our significant other knows how much we love them, but let's not assume! Let's write it down or say it out loud. Tell them how you feel, how grateful you are for them, and your favourite memories together. This feels good! Good to say, and especially good to hear.
If you like to show your love in gifts, a basket full of thoughtful items could be a great option. Different basket themes could be: self-care, favourite foods/treats, special home items, cozy night in, or a combination of all! You can't go wrong with candles, chocolates, wine/favourite beverage, some cozy items, and maybe some nice self-care face masks.
As far as the cozy items go, we have you covered! A nice addition to your gift could be one of our cozy pairs of Slipper Socks. You can get matching ones for your fun Valentine's night in , or for just lounging around the house together! Our other winter accessories are also great for keeping your love nice and warm. To make it easy for you, we have our one size fits most items! Just pick the style and colour, and we will do the rest. To top it all off, we are offering buy one, get one 50% off right now with promo code: BEMINE. No need to break the bank this year. Pick a few of your favourite items and save now.
Stay cozy, comfortable and cute this Valentine's Day! Let's make the most of it, together.