Lumberjack Red Slides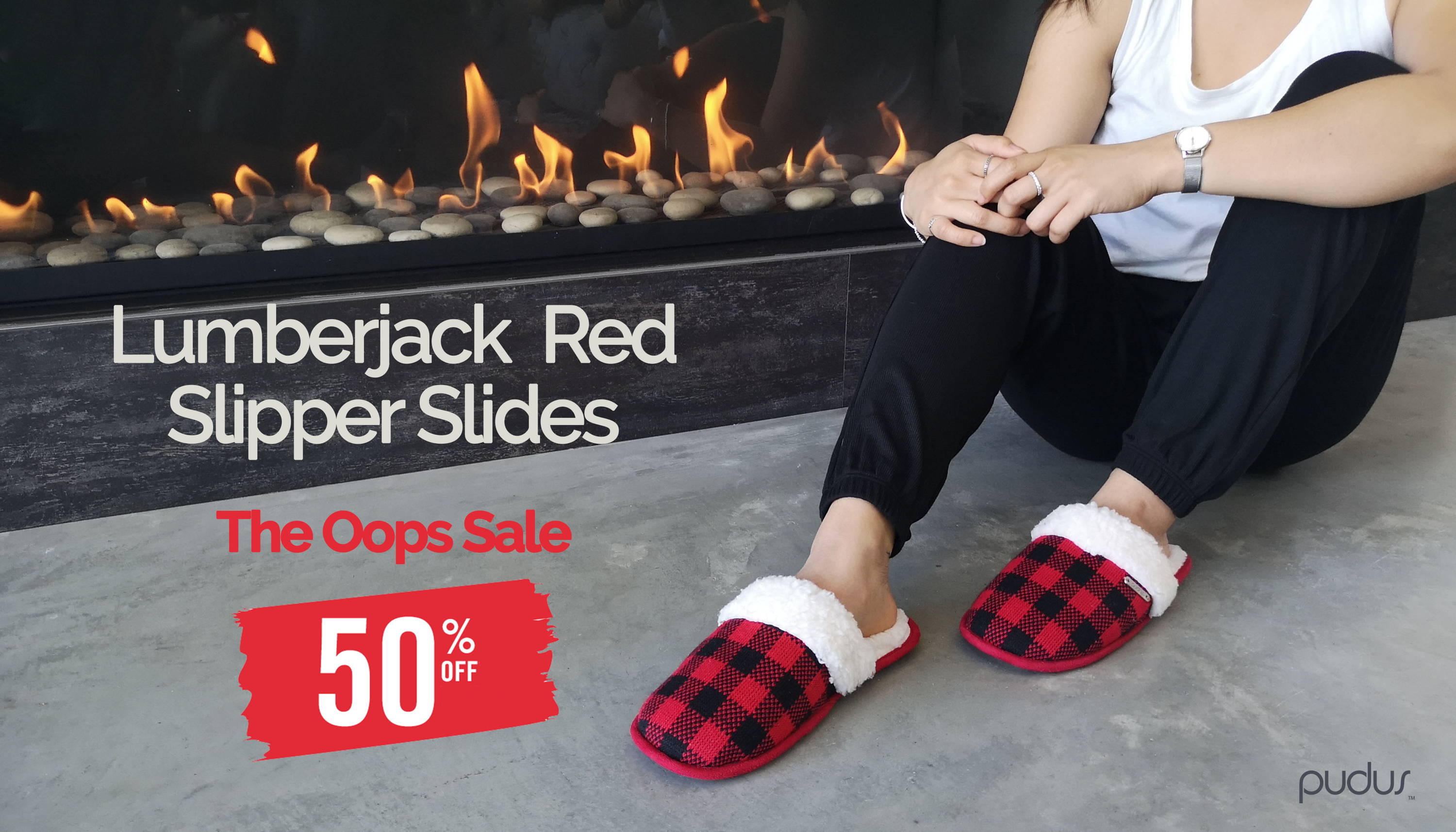 We love our lumberjack slipper slides. Available in 3 sizes, they feature memory foam inserts and fuzzy faux fur Sherpa that will wrap your feet in warmth and comfort. 
Unfortunately, there was one little issue! It seems the red dye has tinted some bits of the white Sherpa. It's not super noticeable, just some pinkish spots on some of the slippers. Still - we did not want to sell something full price for a product that does not meet our usual high standards.
That is why we have created the oops sale! Enjoy a 50% off discount on all Lumberjack Red Slipper Slide sizes.
Because hey, everyone makes mistakes!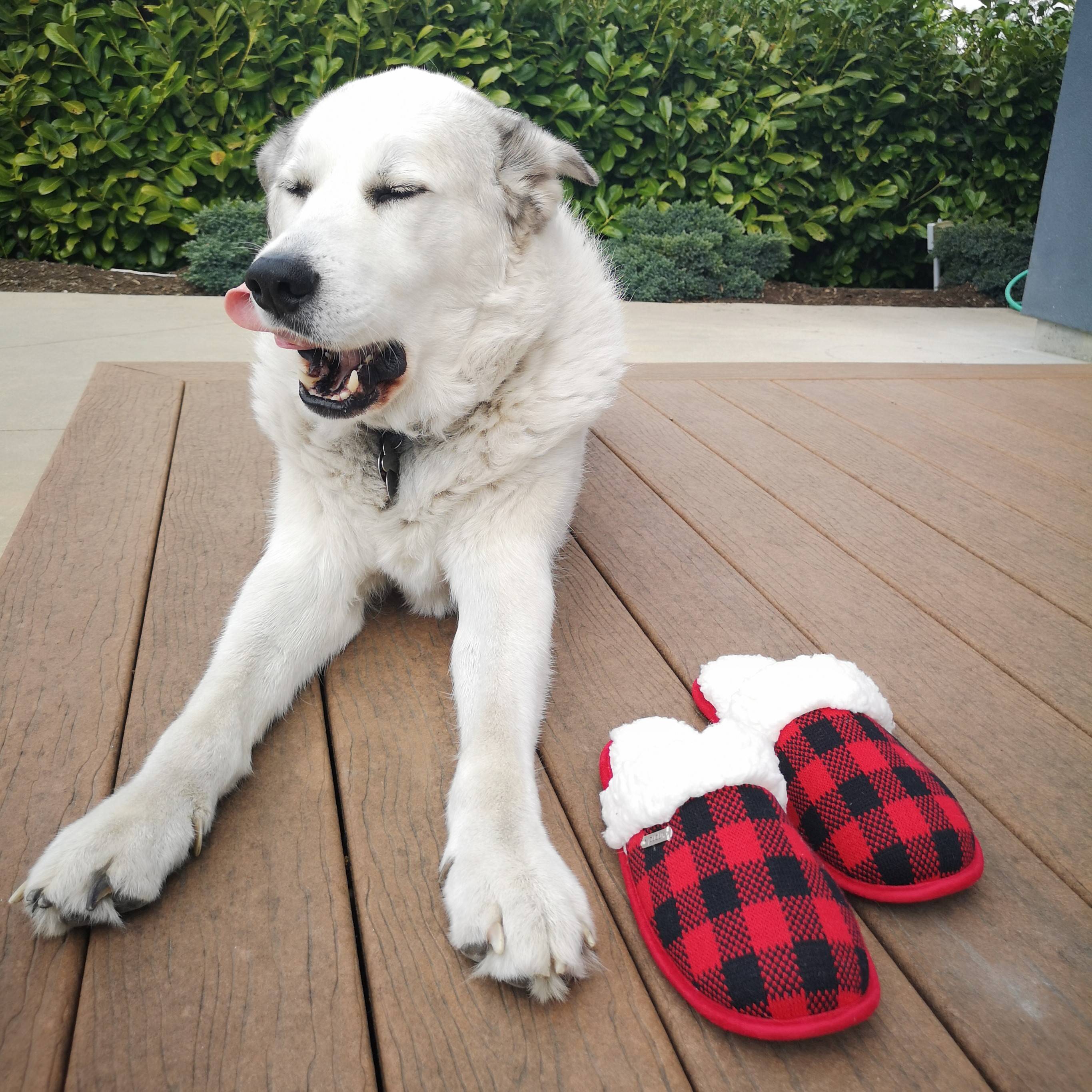 *Original Retail Price is $34.99. All sales of Lumberjack Red Slipper Slides are final. We will not accept returns or refunds or exchanges.