If you're anything like us, you have that one pair of pajamas that you reach for time and time again. They're extremely soft and keep you feeling cozy and comfortable all night long (and sometimes even all day long).
Since comfort is one of our top priorities, we wanted to recreate the feeling you get from your perfect pair of pajamas, but for your feet. That's why we created the Pudus Cushioned Sock Collection!
Trust us, these are going to be the socks that you reach for time and time again. And unlike your favorite pair of pajamas, it's socially acceptable to wear these day and night!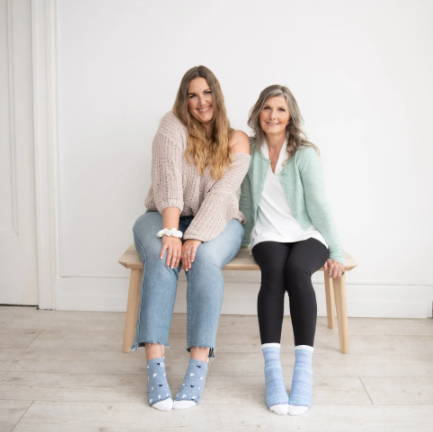 Why they're some of the best socks you'll ever wear...
These socks are designed to keep your feet feeling comfortable all day long! Their special features include:
Terry cushioning along the entire bottom of the sock, plus extra cushioning on the heel and toe area for additional comfort and durability

Seamless toes to prevent irritation

Comfort tabs on the heel designed to prevent blisters

Antimicrobial treatment to provide effective odor protection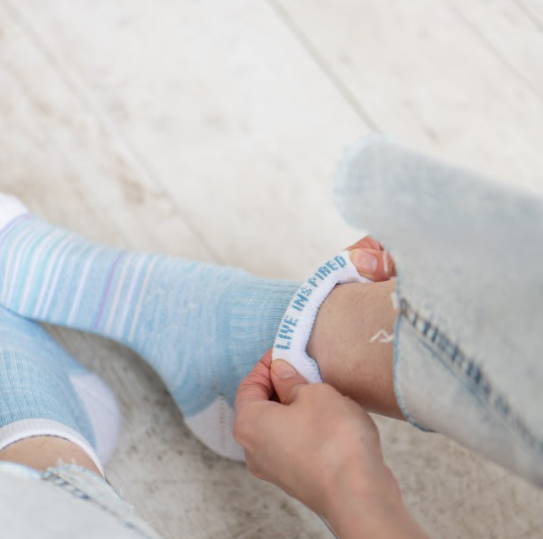 Where they'll take you...
Pudus Cushioned Socks are extremely versatile and can take you seamlessly from a workout to the office. A few situations where these socks shine include:
During a workout - The comfort tab on the heel not only prevents blisters when you're wearing those new runners at the gym, but they also ensure that they won't slip down. No one wants to hop off their bike mid way through a spin class to adjust their socks, and with these you won't have to!
Running errands - Planning on spending the entire day running errands? Don't let uncomfortable feet stand in your way. Whether you're doing a big Costco run to prepare for your summer camping trip, or you're driving your kids to a dentist appointment and then to soccer practice, Pudus Cushioned Socks will keep your feet comfortable and feeling fresh through it all!
Taking that perfect Instagram #OOTD photo - Okay, we'll just say it. You can never have too many white sneakers. They're both practical and trendy, so what's not to love?
A fun way to give your white sneakers a little personality for your next #OOTD is to pair them with our quarter crew Cushioned Socks so that the fun and colourful patterns peek out from your sneakers! Trust us, all of your Instagram followers will be asking about your new colourful accessory.
Working in the house - We love wearing slippers at home to keep our feet cozy and protected, but when the weather gets warmer sometimes our Slipper Socks, Cottontail Flip Flop Slippers and Creekside Slide Slippers can make our toes a little too toasty. Fortunately the terry cushioning along the bottom of our Cushioned Socks keep your feet protected without them overheating, making them the perfect socks to wear when you're on your feet working around the house!
When do you like to wear your Pudus Cushioned Socks? Let us know by visiting our Instagram @Puduslife and commenting on one of our posts!