While no-show socks are the perfect choice to pair with low-cut sneakers or running shoes, they aren't the best choice when you're wanting to wear a fancy pair of heels or flats. They can make these sorts of shoes too tight, or they peek out the edges which is not what you want when you're trying to make a statement in an amazing pair of heels.
Fortunately, you'll never have to deal with those issues ever again once you try Pudus Almost Naked Lace Liners! Finally you'll have an elegant pair of no-show socks you can wear without having to worry about them moving or showing.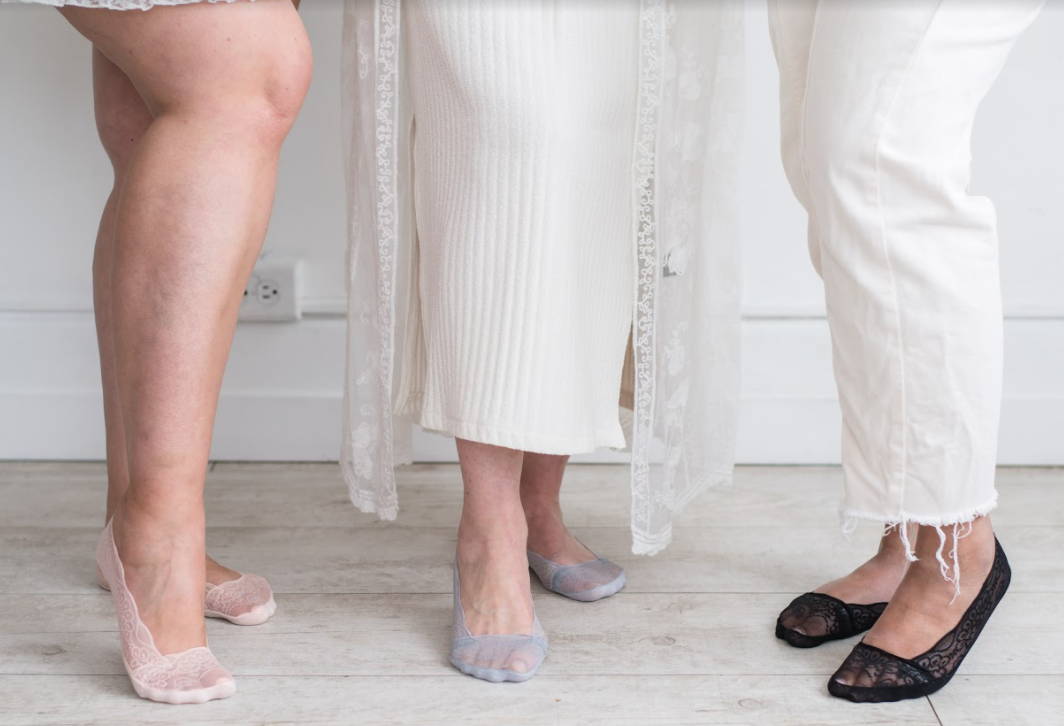 As mentioned, Pudus Almost Naked Lace Liners are perfect to protect your feet when you're wearing flats or heels and here's why:

The lace material makes them thin enough to fit comfortably within tight shoes

The three rows of silicone on the heel and the anti-slip silicone band that runs along the edges inside the liner ensures they'll stay put even after a night of dancing

Silicone on the bottom front of the foot prevents your foot from sliding within your shoe

The extra-wide fit ensures that the edges of your feet will stay protected and comfortable all day and night
And just in case you were wondering, while our Almost Naked Lace Liners are great for flats and heels, they also work perfectly in low-cut sneakers.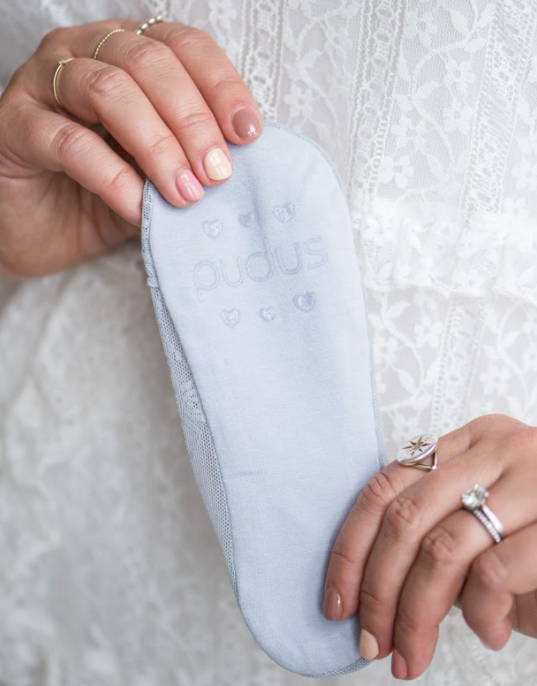 No-show socks are meant to be hidden under your shoes, but it's inevitable that you'll be in a situation where your shoes have to come off. Whatever the situation may be, we've got some tips to style your Almost Naked Lace Liners!

Hosting brunch for your friends - The french toast is steaming and the smoothie bar is ready, but you only have two minutes to freshen up your outfit before your guests arrive. But not to worry, simply throw on a neutral t-shirt dress, some colourful chunky earrings and your Almost Naked Lace Liners and you're set! Not only will your Almost Naked Lace Liners give you extra grip while you're running around refilling mimosas, but no one will ever know that you forgot to get a pedicure.

Picnicking in the sunshine - The best thing about going on a picnic is packing up your favourite snacks and lounging in the sun on a blanket, and in order to be as comfortable as possible you'll probably kick off your shoes. Choose a pair of Almost Naked Lace Liners in either black, pink or blue-grey so your Instagram photos aren't ruined by chunky athletic socks!

Luxurious mornings - If you've never treated yourself to a relaxing, luxurious morning routine, you don't know what you're missing. Start your day with a hydrating eye mask, a satin robe and a pair of Almost Naked Lace Liners while you make your matcha latte. A touch of lace brings a little bit of luxury to any situation!