Like most people, the first thing we think about when we get out of bed in the morning is, "what type of socks should I wear today?" 
Okay, maybe that's not the very first thing we think about, but it's definitely a part of our morning routine. 
When thinking about what outfit to choose and what activities will take place during your day, the right (or wrong) choice of sock-length can make a serious impact. Socks can make or break an outfit! Think wearing a midi-dress with white sneakers won't be ruined by quarter-crew length socks? Think again.
Once you've read this guide, you'll know be an expert on enhancing your #OOTD's (aka 'outfit of the day' for you non-millennials) with socks, and what types of socks work best for certain activities!
Liners are a crucial accessory when you're wearing heels or flats on a night out, and Pudus Almost Naked Lace Liners are the ones that should be at the top of your sock drawer. A good pair of liners will ensure that everyone's focus is on how fantastic your outfit is - not the white no-show socks peeking out of your shoes.
Pudus Almost Naked Lace Liners are extremely low-profile and are made from elegant lace that fits seamlessly and invisibly beneath your shoes without sliding off. They have an anti-slip silicone band along the inner edges of the liner, with three rows of silicone at the heel for extra grip so you won't have any trouble staying comfortable while you're dancing the night away with friends!
Pudus Almost Naked Lace Liners are also perfect for wearing flats or low-profile heels at the office. Whether you're running to a meeting or grabbing lunch with a client, the silicone heel strip will keep the liners where they're supposed to be all day long.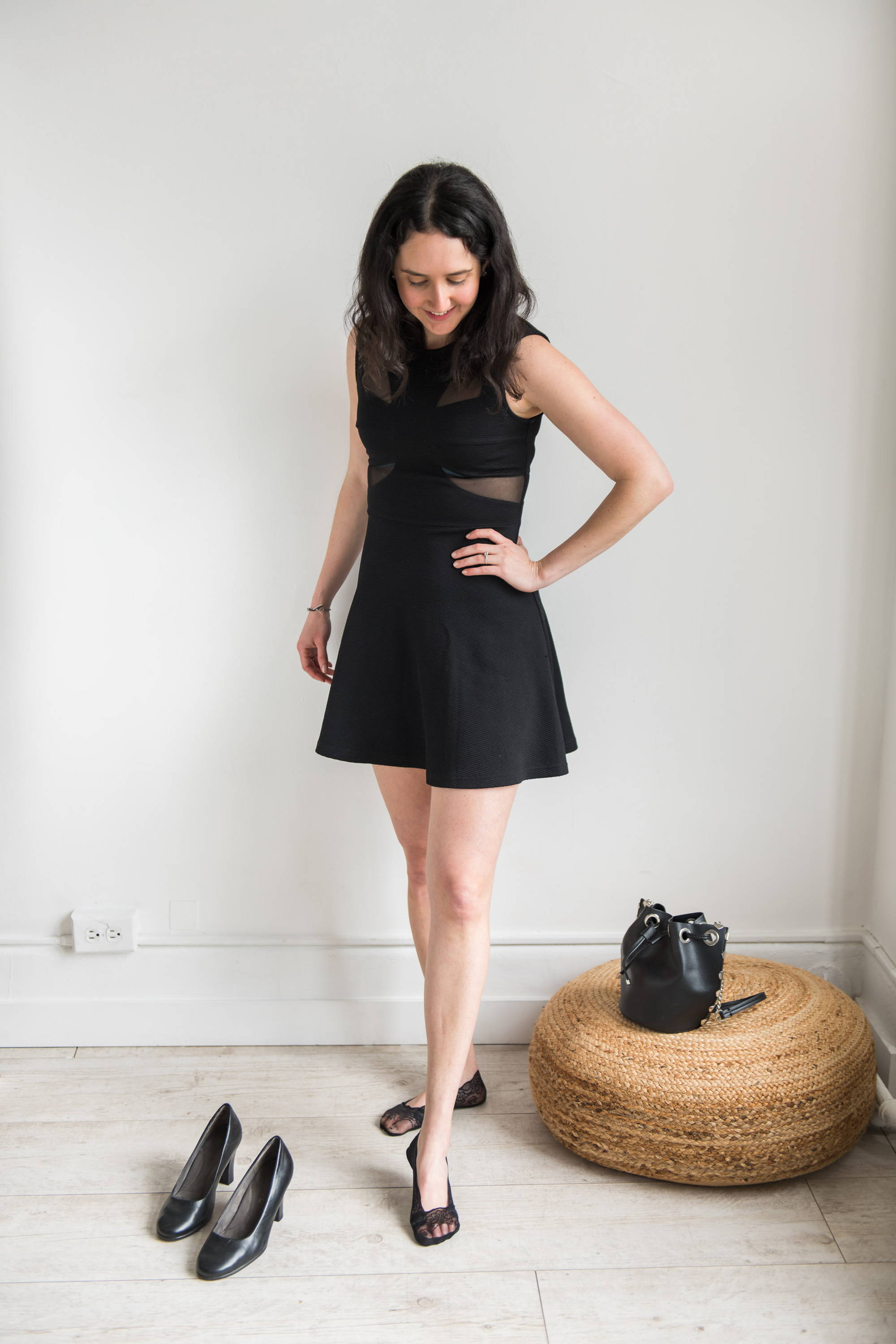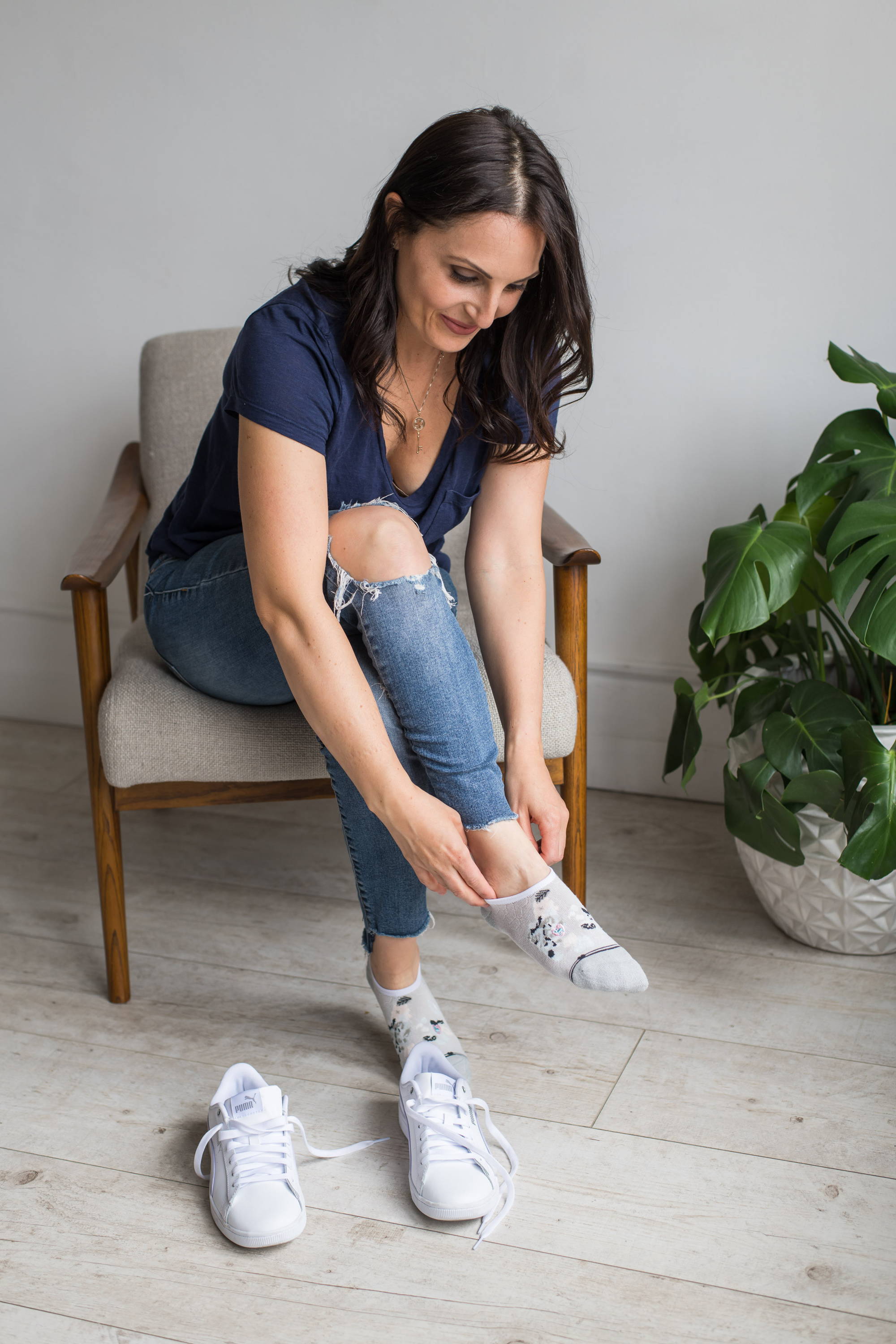 No-show socks are perfect for when the weather starts getting warmer and it's the season for shorts and skirts because they comfortably cover the bottom of your foot and heel, but are low-profile and land below your ankle. They're also the ideal choice when you're wearing any cropped or cuffed pants that show off your ankle. 
When wearing a cropped pant, you want the space between the bottom of your pants and the top of your shoe to be visible - you do not want a pair of socks to be peeking out, ruining your outfit. That's why no-shows are your best friend in these situations.
PudusSoft Bamboo Socks come in three lengths, including no-shows. They're breathable, extra soft, and come in a variety of fun colours and patterns making them the perfect pair to wear when you're donning casual shoes!
Ankle socks are incredibly versatile and practical. Ankle-length socks completely cover your foot and heel, and land just below the ankle bone. We seriously love them because they can be worn in practically every situation! Whether you're wearing ankle boots to work, or getting in a workout at the gym, these socks will keep up with you no matter what.
We recommend wearing PudusSoft Bamboo ankle socks whenever you're wearing a low-profile running shoe or sneaker, as they stay put and feel soft and breathable to ensure long-lasting comfort. 
If you're lounging at home and want something extra cozy to wrap your feet in, try Pudus Go-To Comfort Cushioned Socks which are lined with terry cushioning. They'll become your go-to socks in no time! The ankle length also has a special comfort tab on the back of the ankle to prevent blistering when wearing them with shoes.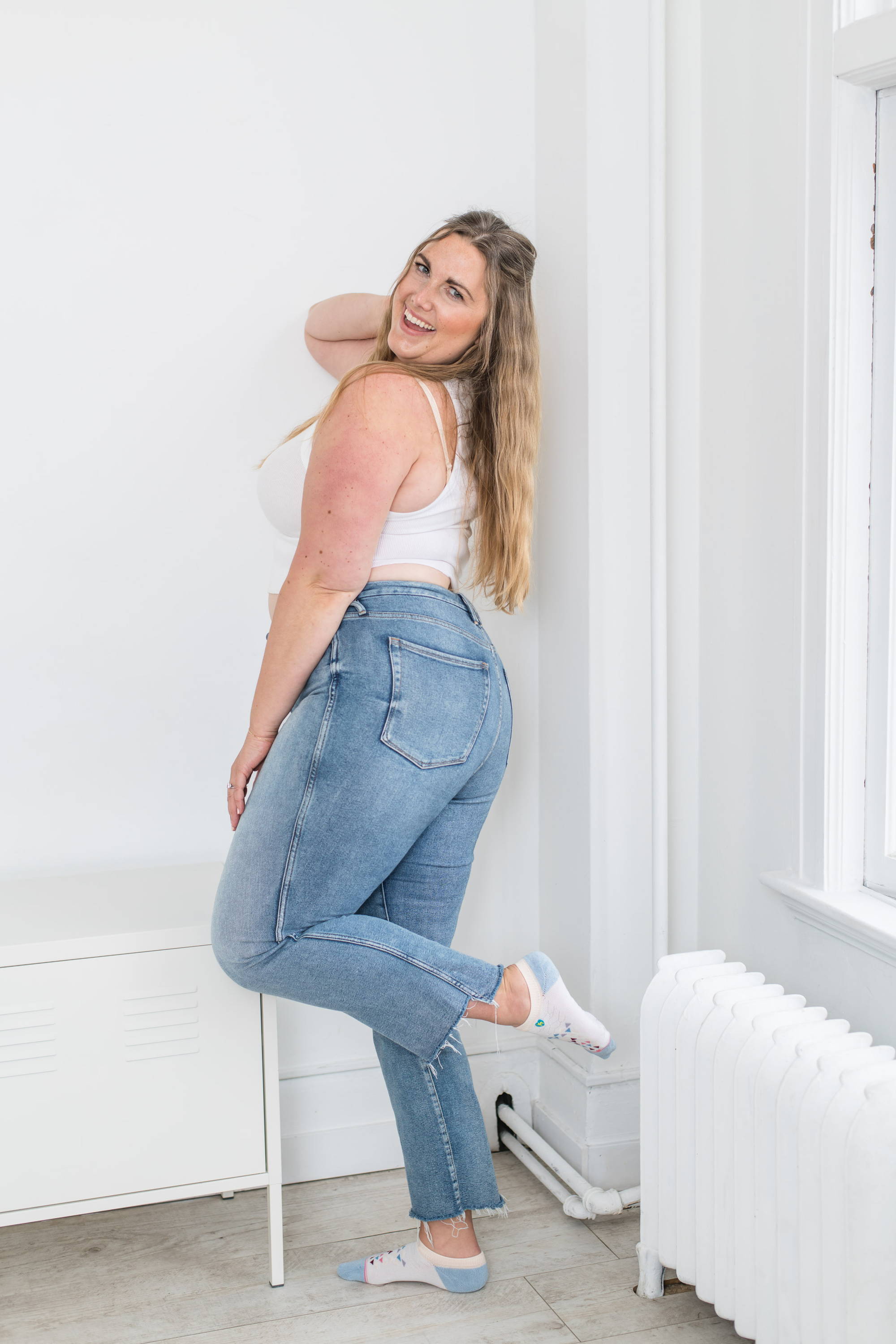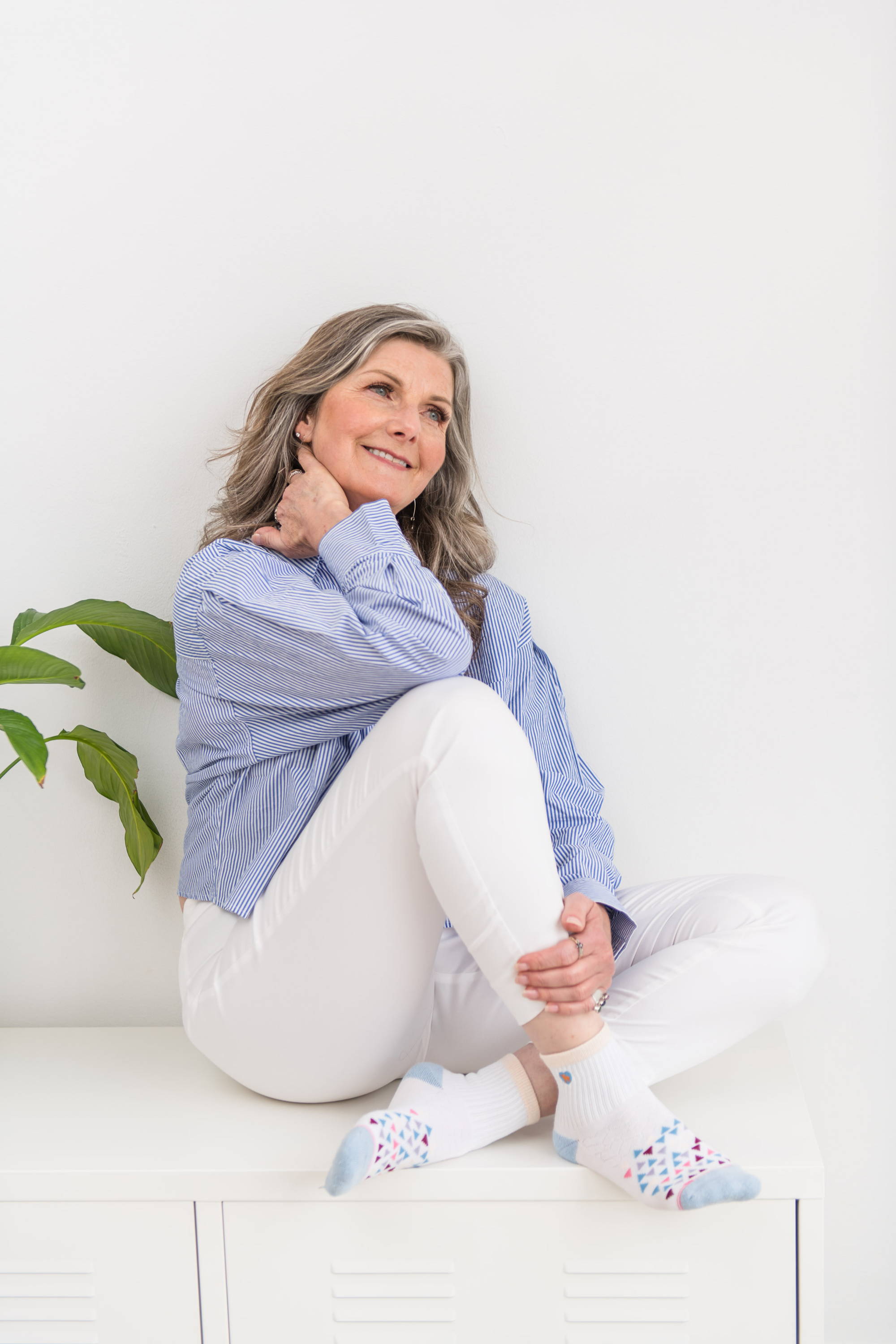 We love keeping up with new trends, especially when they're also practical! With 90s fashion trends in full-force, we are loving pairing simple sneakers with fun quarter-crew socks to show off some personality! 
While quarter-crew length socks allow you to add a little colour and pattern into an outfit, they're also extremely practical and keep your ankles protected. 

PudusSoft Bamboo socks in quarter-crew length are the ideal choice when you wear high-top sneakers or shoes like hiking boots, or when the weather gets cooler and you need to wear rain boots. Quarter-crew length socks keep the back of your ankles protected from any rubbing within your shoe, and won't slide down when you walk.

For some added inspiration, Pudus Go-To Comfort Cushioned Socks in the quarter crew length are lined with terry cushioning and the "Live Inspired" embroidery on the inside of the band can be rolled down so it peeks out of your sneakers!
Do you have a preferred length of sock? What feels the most comfortable for you? Let us know by commenting on our Instagram posts @puduslife!