No matter who you are shopping for
we have something cozy for everyone on your list!
Still not sure what to get? How about a Gift Card!
Enter for a chance to win your Holiday Wish List
We're giving away one Wish List per week until Christmas (a $100 value). Just "heart" your favorite items and save Wish List by entering email to qualify. No purchase necessary.
1. Select product and click "Add to wishlist" (located below add to cart button)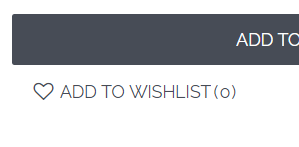 2. Select all the items you want on your Wishlist
3. Go to Wishlist tab on Main Menu
4. Select Guest Shopper on the top, Click on Save List, and add your email details!
5. You are entered!